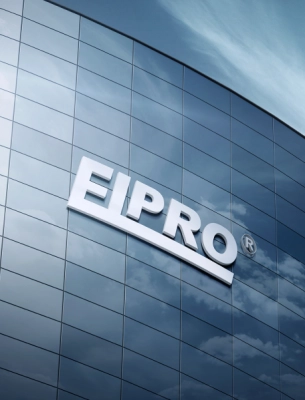 The need
The Vocational Training Center ELPRO is a well-known Lublin training company operating throughout Poland. The domain of the services offered is the entire spectrum of Autodesk training, Renewable Energy Sources and Energy Licenses. Most of the applications for training are made through the website and the training system synchronized with it. Unfortunately, the website itself was not flexible enough to create new content and differed from the brand's image goals. In addition, the lack of responsiveness had a negative impact on the conversion of records and optimization for positioning. The need was clear: a new, effective website.
Project goals
We have had the pleasure of working with ELPRO for many years. During this time, we have developed a clear visual identification of the brand, therefore one of the main image goals of the new website was to harmonize the graphic design with the visual identification system. The basic goals of the project included improving the conversion to training inquiries and optimization of the website in terms of positioning. Additional assumptions behind redesing were to create a more flexible content management platform, enabling easy creation of new subpages and sections by ELPRO employees.
Branding
Coherence of visual identification
Creative support
Promotional materials
Product Design
Design of the website and customer zone
Offer presentation
Make it easier for colleagues to find sensitive materials
Web development
Website implementation
Dedicated CMS - content management system
Customer zone
User Experience
We initiated the project with Sprint UX, which, based on workshops and data analysis from Google Analytics, allowed us to develop the most important elements of the website, key paths of the user's journey through the website.
The result of the sprint was the creation of functional mockups and testing on a clickable prototype, both in the desktop and mobile versions.
User interface design
In line with the goals of the redesign, the new website is characterized by many elements characteristic of the visual identification of ELPRO, in particular typography and red predicting motifs functioning on the website as decorative elements.
Do you need an effective website?
Write us, we will be happy to prepare a free quote, which you will receive within 2 working days.